Hello!
I am sure you are all aware of the LUSH container recycling program, I stash mine away util my next visit to Lush to grab a new Fresh Facial Cleanser. I am in the process of moving and came across my empties – There was a lot more there than I expected. I thought it'd be a good post to publish, as I and I'm sure others, find Lush a little hit and miss at times. I want to keep this super simple and quick because there is so many products. I'll keep my best from rambling and keep reviews short and to the point.
HAIR
Big Shampoo (x2)
The mere fact that there is two of these empties says something. Everything about this I love. It gives my fine hair oomph, it makes it shiny, and goddamn it smells incredible. I will re-purchase over and over.
Retread Hair Conditioner
This doesn't do much for my hair. The formula is quite-light and not as nourishing on my hair that I had hoped. It smells fresh and reminds me of fruit and yogurt. I would possibly re-purchase for the scent alone.
Marilyn Hair Treatment
This treatment is used to break up brassy tones, provide extra nourishment and the chamomile is used to naturally lighten the hair. I didn't like this much. The formula is quite thick and my hair felt like it had a greasy film on it. My hair was limp and lack-lustre. There was no difference to the brassiness nor did my hair feel hydrated. I didn't notice any lightening either. No repurchase for this this one.
Daddy-O Shampoo
A really good purple toning shampoo. It leaves hair really shiny and all yellow tones are removed. Does dry out my hair a touch, but that isn't hard. A really great natural alternative to my favourite hair toning product. Would spend more cash on Daddy-O.
Rehab Shampoo
Super fresh and fruity shampoo. Dried out my hair and left it with that 'squeaky' clean feeling that I really don't like. My Boyfriend enjoyed this one, however. He may re-purchase, but I wouldn't.
Damaged Hot Oil Treatment 
Another hair product that missed the mark with me. I wish I would have read more about this product before I used it. I used the whole lot on my hair in one go, next time I'd only use a quarter or so. My hair was covered in a thick hardened mess after letting it sit and process. It took forever to get out of my hair and the results weren't all that good – It's a no from me.
Cynthia Sylvia Stout Beer Shampoo
I like this guy. It's earthy and dark, and makes my hair super silky and shiny. It wasn't overly drying and lathered up well. A great one for the guys, or those of us who love rich beer-y goodness.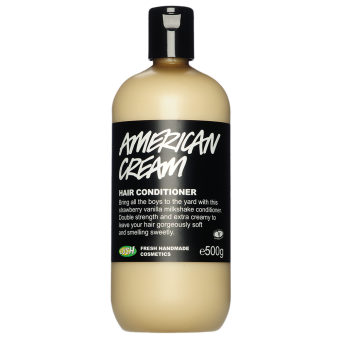 American Cream Hair Conditioner 
This scent is everything! So creamy, soft and feminine but not overly sweet. Exactly like a strawberry milkshake. I had to use a fair bit of this on my hair to keep it happy and healthy, but the fragrance made up for that. I could smell the intoxicating scent for hours and hours afterwards.  Yes to a repurchase.
R&B Hair Moisturiser
Love this fresh scent, it is one of my favourites. As the for the product itself, not great. You are meant to use it as a leave-in conditioner but regardless of how much or how little I use my hair is weighed down, and limp looking. There is no body, life and swishyness. No more spending money on this, thank you.
FACE
Kalamazoo Beard and Face Wash
This was my boyfriend's. I bought it for his beard, but sneakily used it in the shower to test it out. Cleansed the face nicely and removed makeup well. The scent was very mild but slightly fruity. Kane's review on the products is  'Yeah, it was pretty good.' – What insight. Possible repurchase when the beard grows back.
Dark Angles Fresh Cleanser
I have bought this time and time again. Perfect for acne-prone and oily skin types. Smells a little like licorice and is jet back in colour. Scrubs away the day with ease and leaves the skin feeling soft and supple but cleansed. Will continue to purchase this black bad boy.
Ultrabland Facial Cleanser
Quite an oily cleanser, which makes it ideal for makeup removal. It is a great first step in the double cleansing method. I do like this cleanser, but only for makeup removal. Otherwise, it is difficult to remove and leaves a really oily film on the skin. Probably wouldn't repurchase as I prefer other oil based cleansers.
Love Lettuce Face Mask
One of my favourite fresh face mask. It smells fresh and feels really nice on the skin. I love the added extra rough bits for exfoliation. Will probably grab another of these as my freebies for returning 5 tubs.
Don't Look At Me Fresh Face Mask
I adore this mask, it is probably my favourite thus far. The colour alone is amazing; a bright electric blue. This particular mask is quite grainy which is great for a deeper exfoliation and cleanse. Full of salt and lemons, it smells very beachy. This could possibly be a little too harsh or drying on sensitive skin. But it works perfectly for my grease ball of a mug. A big resounding yes for repurchase from me.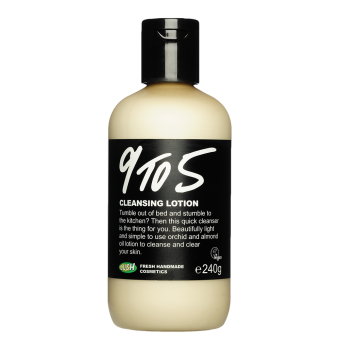 9-5 Cleansing Lotion
Really nice all-round cleanser. Gentle but very effective. Doesn't strip the skin nor does it leave behind and residue. Quite similar to the Philosophy Purity facial cleanser. Works really well with the Clarisonic and Foreo Devices. Will repurchase.
Cosmetic Warrior Fresh Face Mask
Ehhhh, I feel nothing for this mask. It's not great and it's not terribly bad. The scent is a little off-putting but I could deal with it if the mask worked miracles – But it doesn't. It is quite a creamy mask that doesn't dry down and tends to leave me wanting something extra. I think it would better suited to dry skin types that needs a lot of heavy hydration. I won't be grabbing this one again.
BODY WASH
So White Shower Gel
Stunning white, shimmery shower gel. Scent is crispy and fresh. Fills the whole bathroom with a beautiful apple fragrance. The body wash doesn't dry out my skin and cleans like a charm. This little guy is LE but if I see it again I would no doubt repurchase.
Rub Rub Rub Shower Scrub
I've bought this one a few times. Really nice is the warmer months. The scent is gorgeous and remind me of eating oranges at the beach. Not my most favourite of body scrubs, but I sure give it a work out. I like to use it to prep for fake tan as there is no oily residue like other salt or sugar based scrubs. I'm sure this one will make its way back into my collection.
Turkish Delight Shower Smoothie
I really liked the super moisturising properties of the shower smoothies. Great for very dehydrated skin. Smells of roses, but not sickly sweet nor like my grandmother – A happy medium between the two. Will re-purchase.
OTHER
D'Fluff Shaving Soap
I see absolutely no use in shaving cream and soaps. I actually find the idea quite gimmicky and a little bit redundant, to be brutally honest. I confusingly ended up with 3 different shaving products somehow. Out of the three, I liked this one the best. It smells like strawberry shortcake and the whipped formula spreads lovely across the skin. It washes it off easily and skin is left nourished and smooth. Wouldn't purchase again only because of my firm stance on shaving creams.
Dirty Shaving Cream
Did nothing for me – The scent didn't win me over either. More of a uni-sex fragrance, but it was really mild and almost undetectable. Not for me.
Ambrosia Shaving Cream
Smells really lovely and is a thinner formula than the two shaving products above. Did feel nice on the skin and felt really nourishing. Nice product, but again I find shaving creams pointless.
Vanillary
My absolute favourite everyday perfume. Creamy, buttery, vanillary goodness. I always get complimented on the scent when I wear it. This is probably my 5th bottle and currently have two more on the go. Yes, yes and more yes.If you love vanilla like me, this is for you.
Mint Julips Lip Scrub
I love Lush lip scrubs and like to alternate between this one and Popcorn. They really buff up my lips to plump pillow-y softness. I use this most days in the shower to get rid of dry flakes on my chronically dry lips. Will buy another lip scrub when I am in Lush next.
What are you all-time favourite Lush products? What else should I purchase on my next visit.
Speak soon,
Camille x